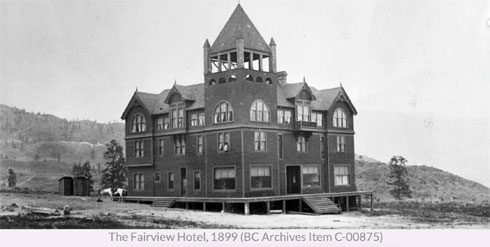 Fairview became a significant mining community in the 1890's, reaching a maximum population of approximately 700, in 1898. With this rise in population came the need to establish various supports, which, amongst the saloons and a rather famous hotel, included a number of churches. By 1906, Fairview's gold began to dwindle and by 1919 Fairview had lost its appeal and soon become the ghost town that it is today.

Although first discovered by a prospector known as "One-Armed Reed" in 1887, Fred Gwatkin and George Shehan claimed the site when they put the first stakes in the ground of the Stemwinder Mine in 1888.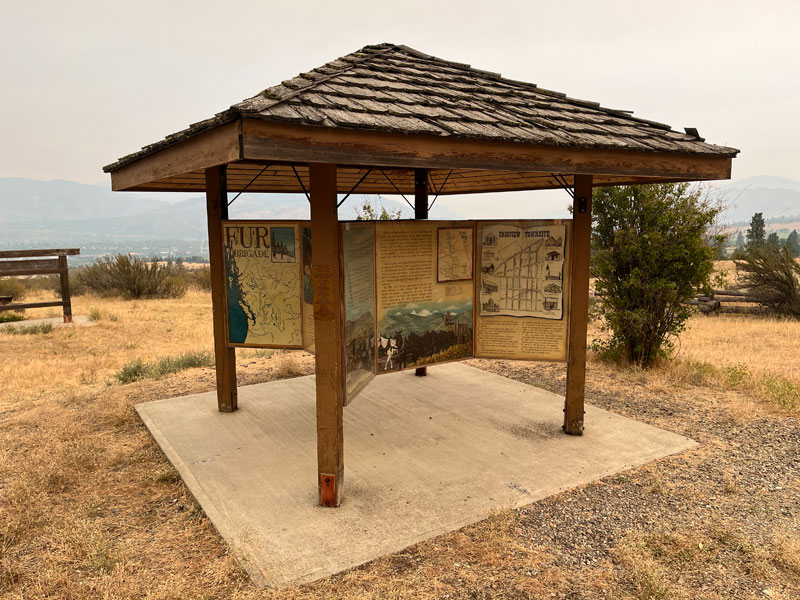 The Fairview Properties represent part of the Okanagan Valley's gold rush history. These properties are located on the site of the gold rush town of Fairview, west bank of the Okanagan River and close to the town of Oliver.

One of the projects of the Oliver-Osoyoos Branch of the Okanagan Historical Society was to preserve some of the original Fairview town-site. The Fairview Lots mark the site where the Presbyterian Church, built in 1899, stood. The Church was built on lots 11 and 12 of Block 2L, directly across the street from the Church of England, which was built in 1897. In 1929 the Church building was moved to Okanagan Falls and continues to function as it did then, as part of the Okanagan Falls United Church.

The Oliver Osoyoos Branch constructed a Kiosk displaying historical information, on this site in 1997.